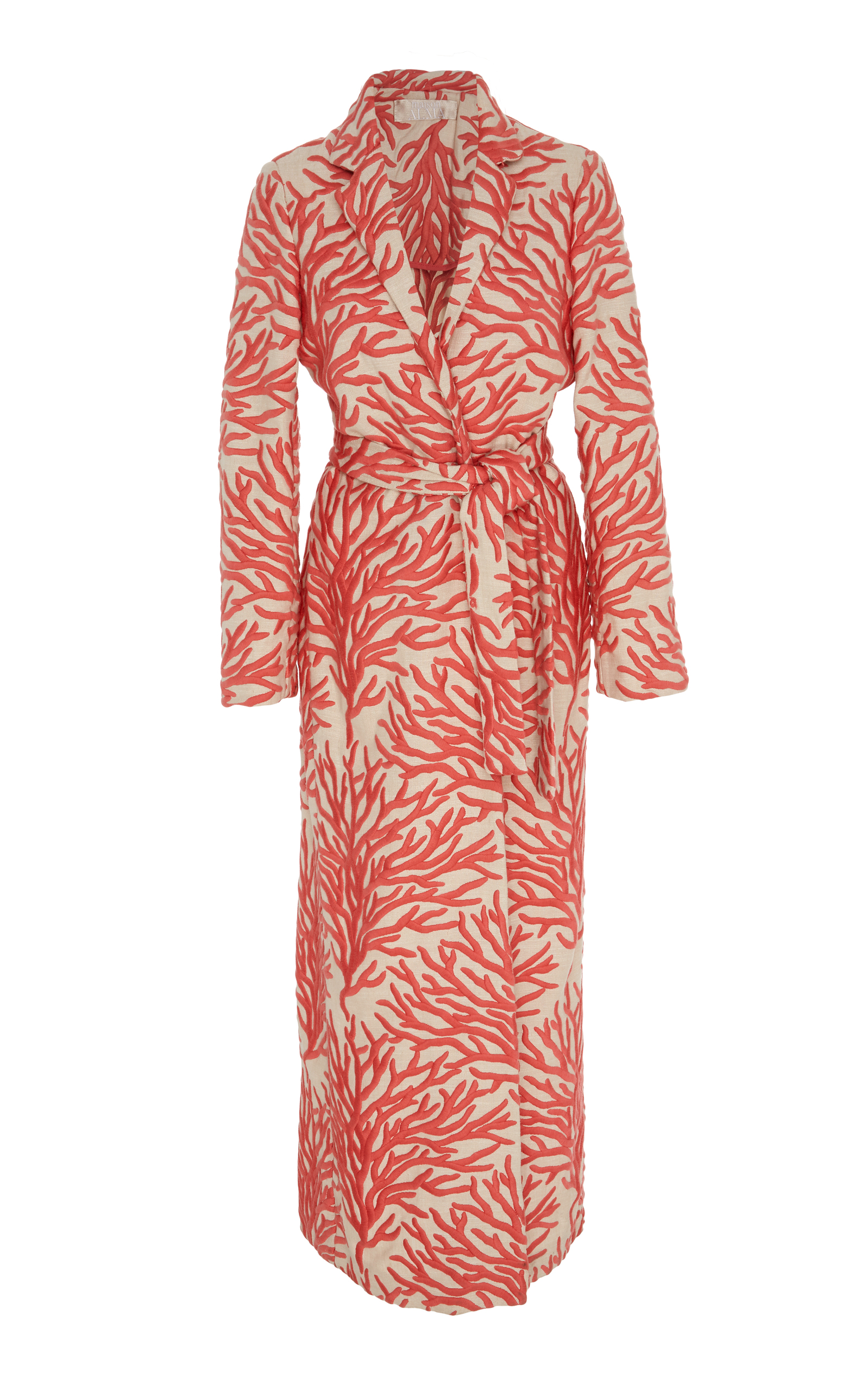 CORAL | KIMONO
Print: This print is a daily escape to the sea, to a land of warmth, to a universe of misty tides that wash away concerns. An elegant composition of Corals, with far reaching, tangled branches. This print is an ode to the importance of corals: flowers born out of rock and sand, a garden untouched by human hand. The beautiful shade of pink orange comes alive over the dusty beige background. - Coral : Coral -
Cut: The Kimono Wrap Coat -Full length, Invisible side pockets, removable belt. This coat is UNLINED, to suit warm weathers and guarantee comfort.
About your piece: The coral coat is one of the most versatile pieces of the collection; dressing it down or up, it doesn't loose its touch. Whether styled with blue jeans + T shirt, over an all black cocktail outfit, or even a swim suit, the coral coat won't let you down! This Maison Alma object, is crafted entirely by hand by master tailors in Bogota, Colombia.
-
Composition: 100% Cotton embroidery, 100% Linen
Care guide: Dry clean only
_____________
We create each Maison Alma to order, which takes 14-21 working days.
MAISON ALMA is pleased to offer Worldwide Shipping. Worldwide delivery within 3-4 working days.